You may be highly interested in an Equipoise cycle as long as you're searching to take your physique and performance to the next level. A single cycle with Equipoise is likely to help you gain lots of muscle, become stronger, enhance performance, lose fat and look vascular. 
Equipoise (or shortly EQ) is the brand name for the injectable anabolic and androgenic steroid (AAS) Boldenone Undecylenate. Other trade names are available too, but Equipoise is the most popular one.
Boldenone is the active substance and Undecylenate is the attached ester in order to slow down the release in the system after administration. Other esterified versions of Boldenone are available, but they are extremely unpopular and I wouldn't recommend them due to the high risk of receiving bunk compounds. Thanks to Undecylenate ester, Equipoise half-life is very long of 12-15 days.
For this reason, an Equipoise cycle is very rarely less than 12 weeks. Commonly 14-16 weeks and sometimes up to 20 weeks.
Boldenone (Equipoise) is a derivative of testosterone. In comparison to testosterone, Boldenone is half as androgenic (50 rating), and five times less estrogenic while maintaining the same anabolic strength (100 rating). That's why an Equipoise cycle is so highly effective. 
The popularity of Equipoise comes from its strong anabolic activity (muscle building capacity) in combination with lower androgenic and estrogenic activity (leading to less and/or milder side effects).
An Equipoise cycle is the time when a person uses this steroid (usually in combination with testosterone and sometimes with other anabolic steroids too) for a certain period for physique and performance enhancement.
Using Equipoise
Boldenone Undecylenate (Equipoise – EQ) is an injectable anabolic steroid. There's no oral version (as pills) of Equipoise. You need to inject it intramuscularly. Because of its exceptionally long half-life, you could use it only once a week. Some people split the weekly dosage into two halves throughout the week. Either to make sure they have as stable levels of Boldenone hormone in their blood system or because they use a big Equipoise dosage per week (or both). In an attempt to lower the concentration of Equipoise to reach the required weekly dosage – the injection volume goes in half. With high concentration, it can cause significant pain and discomfort. One half on Monday and the other one on Thursday, as an example.
I strongly recommend switching the injection sites in order to avoid various issues associated with injectable compounds. If you're unaware of how to inject steroids, you shouldn't be using Equipoise in the first place. You should start your first steroid cycle with testosterone, which is again, an anabolic steroid.
Moreover…
You can learn how to perform intramuscular injections here.
So, during your 12-16 weeks Equipoise cycle, either use it once or twice a week. Always in combination with testosterone (while the administration of other injectable steroids is to your discretion, goals, preferences, etc.)
There are numerous other anabolic steroids that you could combine during the Equipoise cycle (Boldenone Undecylenate). This is a popular anabolic steroid that is helpful in promoting muscle mass, hardening effects, cutting, endurance as well as strength. That's why it stacks well with virtually any given steroid. Which ones exactly depend on your goals, level of experience with steroids, and others.
However, testosterone is a "must" in all Equipoise cycles because this steroid lowers natural Testosterone production. You need testosterone to prevent going into a hypogonadal state.
Side Effects During Equipoise Cycle
Except for the obvious fact that there's a possibility of suffering from various issues associated with the injection as with any other injectable compounds there are other side effects too. Some injection area issues include pain, redness, swelling, etc. at the injection site.
As said, Equipoise by itself is extremely rare in a cycle. It stacks with testosterone to minimize the side effects of low testosterone. You also may need aromatase inhibitors to deal with estrogenic issues such as water retention, hypertension, gynecomastia, and others (or tamoxifen to deal with gynecomastia alone). You can't really control androgenic side effects among men and virilizing issues among women. These issues are having a high relation with your genetic makeup and the only way you can control them is through dosage reduction.
You also need a Post Cycle Therapy (PCT) plan after Equipoise Cycle. PCT will help you to aid your body in recovering its ability to naturally produce testosterone.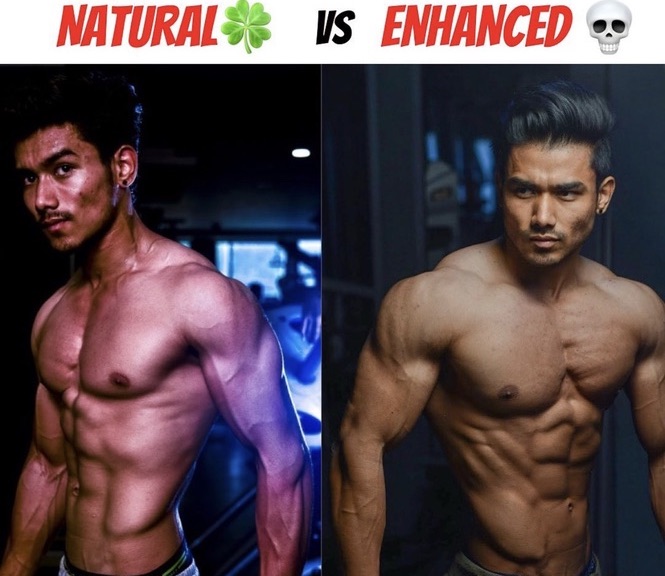 Equipoise Dosage
First off – I don't recommend EQ to women. Ladies shouldn't run an Equipoise cycle because it's a very long version of testosterone. While it has reduced androgenic activity, virilization issues can still occur. Better avoid its use and go for other saver options (like Anavar).
Dosages for males commonly range between 200 mg and 600 mg per week.
However, big bodybuilders with a lot of experience sometimes use up to 1,000 mg per week for their bulking cycles. I wouldn't recommend such high doses unless you know exactly what you're doing.
Dosages for cutting and for beginners are ranging between 200 and 400 mg per week.
For bulking, the Equipoise cycle dosage ranges between 400 and 600 mg a week.
Understanding Equipoise Cycle
So, an Equipoise cycle lasts 12-16 weeks and the dosage ranges between 200-400 mg/week for cutting and beginners and 400-600 mg/week for bulking and those who have a bit more experience with this compound.
You always need to inject it intramuscularly once or twice per week and you always need to use it alongside testosterone (usually long versions such as Enanthate or Cypionate). Additionally, always have Aromatase Inhibitors (AIs) handy during the cycle in case you develop high estrogenic issues, and always have a PCT plan ready unless you're in TRT (or cruising). 
The addition of other anabolic steroids (injectables or orals) is optional. If and which to add depends on a lot of different factors. Same as the Equipoise cycle itself in terms of dosage, cycle length, and so on and so forth. Equipoise is a very versatile steroid that you can use in many different ways.
Important to Understand! Because of this steroid's chemical makeup – your body absorbs it very slowly. As a result, the results (especially physical results) of an Equipoise cycle are seen later in the cycle (after at least 6 weeks of continuous use) and they continue even after the cycle ends.
But you also need to know that because of this, Boldenone Undecylenate remains long detectable after the Equipoise cycle ends. If you know you're going to have anti-doping tests, an Equipoise cycle is definitely not a good idea for you.
In The End
We, at CycleGear.to can determine the best Equipoise cycle specifically for you and your goals after you submit a cycle advice request.
BUY EQUIPOISE FOR SALE ONLINE HERE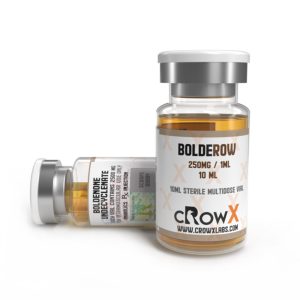 Moreover, at CycleGear.to we would also supply you with the best quality Boldenone Undecylenate. Needless to mention the importance of using high quality EQ. As long as you're searching for the best results and the least side effects, only use the best EQ quality.
Except for this, you can benefit from numerous other advantages by doing business with us. Fast and discreet shipping, convenient payment methods, world-wide shipping with the availability of warehouses in a lot of different regions, and friendly, fast responding customer support are only a few to mention. In short, we make sure you are going to go through the most successful Equipoise cycle.